---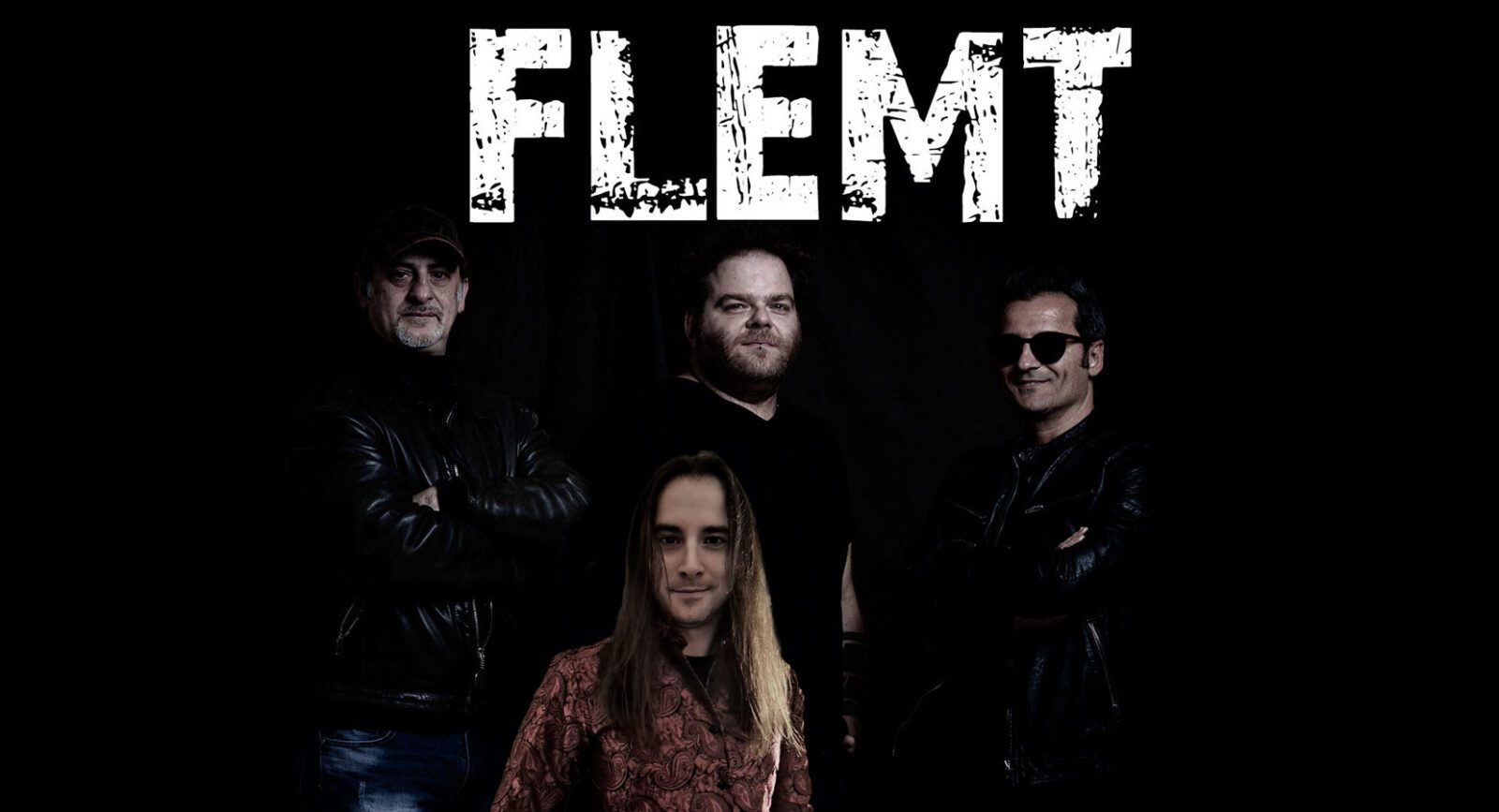 Biography
---
Founding members, Alessandro "Frank" Lapini and Michele Trillini were best friends since childhood. They started playing in bands together and separately since they were teenagers through their twenties. They joined forces again in 2011 to form FLEMT.
This reunion came at the very right time since, after months of hard work, FLEMT was offered to compete for the chance to open for 80s legends Bon Jovi in concert. FLEMT won the contest and performed as opening act for Bon Jovi at the Friuli Stadium of the city of Udine in front of 40,000 people.
The demo tape that was sent to the contest was praised so much that FLEMT took those 13 original songs and re-recorded them for their debut album "The Time Has Come".
Archelao Macrilló, drummer for FLEMT, attended the University of Boston. Archelao's career highlights include performing with Marco Mendoza (Whitesnake), Ignite Violet, Julien Funk, Thomas Mester and Ramzi Khoury.
In 2016, Gina Helms Whitt & her North American management company, Southern Girl Promotions, became FLEMT management. With representation in place, FLEMT began to expand their musical horizons. They aimed to perform their original rock music internationally, with a particular focus on the United States & Canada. This was a favorable decision as their music has been met with a tremendous response. They now have a large North American fan base.
In 2019 FLEMT signed a record deal with White Lion Audio. The Orchard, a subsidiary of Sony Music, became their distribution company. They released their single and videoclip for Dream Girl on September 13, 2019.
In March 2021, FLEMT published a new single, Don't Stop Me, under their label White Lion Audio. This time Ingrooves (a subsidiary of Universal Music Group) provided the distribution.
FLEMT toured Europe with Rowan Robertson, previously guitarist for Dio.
In 2023 Riccardo Curzi joined as the new lead singer for the band. Riccardo has a strong background as a musician, promoter and band manager. He resided in Canada for 12 years and extensively toured the United States in the 2010s as vocalist for a very successful tribute band to American arena rock giants, Journey. In 2017 his band performed in Quebec as opening act for 70s rock legends Styx, in front of 15000 people.
What is the meaning of "FLEMT"? There has been lots of speculation around the answer, but one thing is for sure:
FLEMT is: Riccardo Curzi on lead vocals, Michele Trillini on guitar and backup vocals, Alessandro Lapini on bass and Archelao Marcrilló on drums.
---