---
Biography
---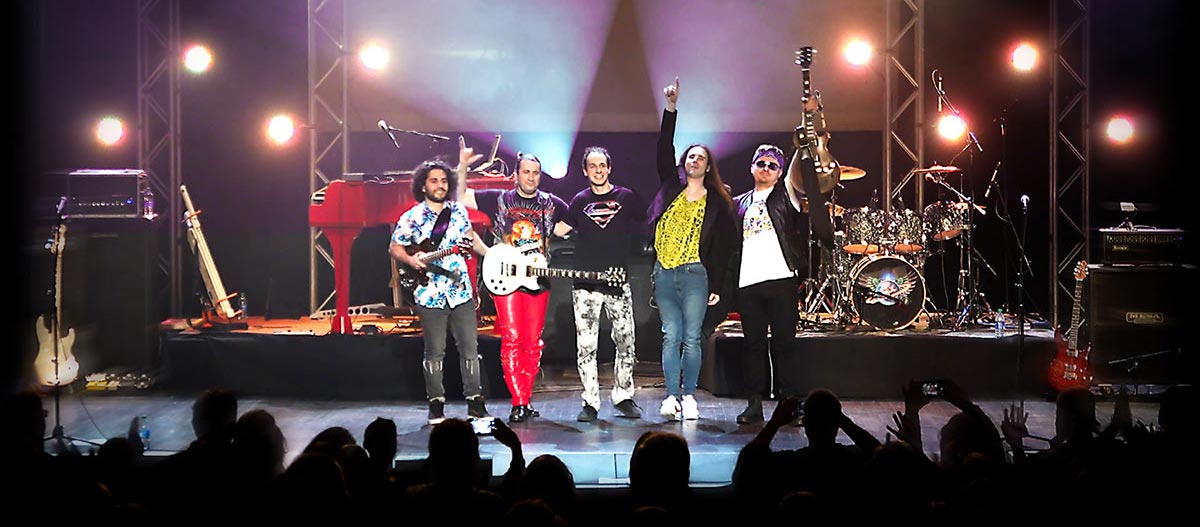 Absolute Journey Tribute was a Journey tribute band that faithfully recreated the show of the legendary music group from San Francisco with attention to detail. ENERGY, COSTUME CHANGES, EMOTION in the executions, MUSICIANSHIP and audience INTERACTION were the staples that made an AJT show the most complete Journey tribute band experience on the market.
We performed at festivals, theaters, casinos, corporate events and cruise ships. The band has visited 18 States in the USA and 6 Provinces in Canada. Within the 8 years of activity we extended our business to Caribbean, Hong Kong, Singapore and Vietnam.
"Only the young": the energetic Journey tribute band
AJT recreated a complete Journey concert where music, visuals and interaction were king. Riccardo Curzi, a dead ringer to Steve Perry, mesmerized the crowds with vocal prowess and emotion. He is the only Steve Perry tribute singer and impersonator who performs numerous costume changes during a show. Marko Stojanovic's ripping solos made you appreciate Neal Schon's guitar moxie once again. Dan Benezra brought you both Jonathan Cain's keyboard and rhythm guitar playing and Gregg Rolie's lead vocals. He's undoubtedly the most versatile Journey tribute keyboardist out there. Andrew Scola put the utmost care in recreating the signature sounds of Ross Valory's bass playing. His beautiful rhythmic tapestries became the foundation of AJT's sound, completed by the energetic drumming of Jaden Spanier. Jaden's playing embodies both Steve Smith's finesse and Deen Castronovo's powerful execution.
Unfortunately, due to the unforseen hardships brought by the international effort in curbing the effects of Covid-19, Absolute Journey is now on permanent hiatus. Thanks so very much for 8 years of career and for the unforgettable memories we had together for all this time.
---